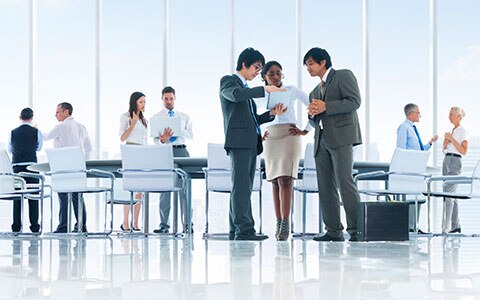 Recent years have shown that regulators in developing countries are becoming more active in investigating corporate misfeasance and improper conduct of directors.
In India, action has been taken in recent months by the Securities and Exchange Board of India, the Serious Frauds Investigation Office, and the Central Bank of India against former executives and the founder of Satyam Computer Services for false accounting and pocketing wrongful gains from share transactions. Regulators have imposed bans on the individuals' involvement in capital markets, issued orders requiring them to repay millions of dollars to Satyam, and brought criminal proceedings against them.
In Brazil, a massive corruption scandal involving contract fixing and bribery at the state oil company Petrobras has caused, among other things, the arrest of 18 Petrobras employees and a wide ranging investigation being commenced by Brazil's securities commission, Comissao de Valores Mobiliaros, into the conduct of Petrobras' directors and the directors of a number of companies awarded construction contacts by Petrobras.
Although these corporate scandals could be seen as outliers, it appears more likely they mark an increased trend for regulators in India, Brazil and other developing jurisdictions in asserting firmer action against the directors and officers of companies involved in corporate misfeasance and corruption. This is partly driven by the growth of the middle class and demands for improved governance at the public and corporate levels, as well as tougher sanctions for those who fail to adhere to the standards expected.
Indeed, recent legislation passed in both jurisdictions should have the effect of tightening the regulatory regime faced by companies and their directors with the Indian Companies Act of 2013 establishing for the first time the duties of independent directors, and the Brazilian Clean Companies Act of 2014 subjecting Brazilian companies (and foreign entities with Brazilian offices) to civil and administrative sanctions for bribery of domestic or foreign public officials.
These developments should lead to an increase in the demand for FI and D&O coverage, and may create opportunities for insurers to increase their market share through increasing their customer base. However, insurers should be cautious and consider seeking appropriate advice so that they properly understand the coverage, claims, and regulatory issues that may arise from accepting risks in developing nations.